Half-Marathon A Complete Guide for Women
Author of the best-seller Marathon You Can Do It!, Galloway now offers together with his wife a state-of-the-art book on the highly popular half-marathon distance especially for women. Jeff's trademarked run-walk-run method has helped hundreds of thousands of average people to get off the couch, train for marathons and half-marathons without injury and has helped veterans to improve times. This book offers a step-by-step program for women that starts with setting up your training each week.
Jeff and Barbara will show you how to select a realistic goal, and which workouts are needed to prepare for various performances. The book is loaded with tips especially for women on how to stay motivated, eliminate aches, pains, and injuries, with the minimum training needed to enjoy other aspects of life.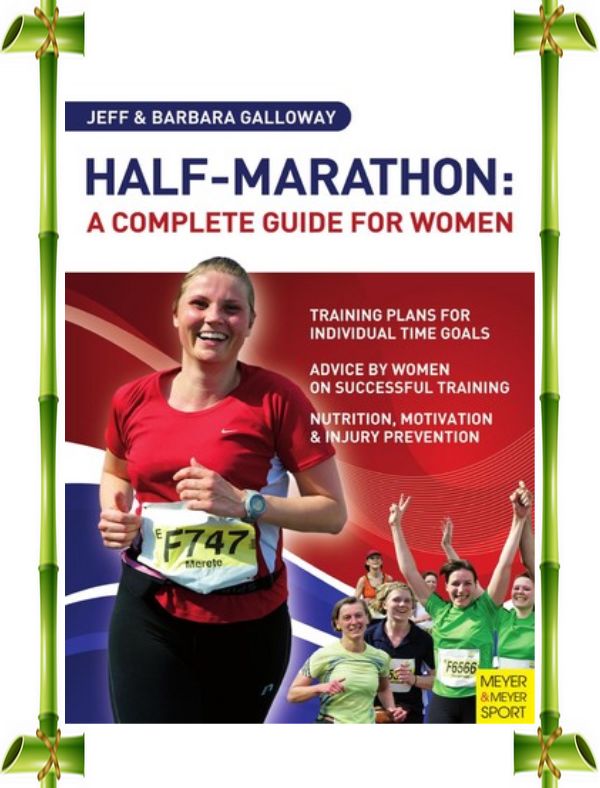 Jeff Galloway (born July 12, 1945 in Raleigh, North Carolina) is a former American Olympian. A lifetime runner, Galloway was an All-American collegiate athlete and a member of the 1972 US Olympic Team in the 10,000 meters. He remains a competitive athlete, continuing through a successful masters running career. He is the Chief Executive Officer of Galloway Productions, which conducts a broad range of training programs and events yearly; he also owns two running specialty stores.
Jeff was an average teenage runner who kept learning and working harder, until he became an Olympian. He is the author of the best-selling running book in North America ("Galloway's Book on Running") and is a Runners World columnist, as well as an inspirational speaker for more than 200 running and fitness sessions each year. He has worked with over 200,000 average people in training for specific goals and Galloway's quest for an injury-free marathon training program led him to develop group training programs in 1978. Galloway is the designer of the walk-run, low mileage marathon training program (Galloway RUN-WALK method) with an over 98% success rate.
Barbara Galloway has been a serious runner for years and was on the Florida State women's track team. Her best 10K time is 41:50, and marathon time 3:18. She has a master's degree in physical education and conducts running clinics during running vacation retreats at Lake Tahoe and Athens, Greece.